Wiichihiituwin organizes medical appointments, transportation, meals and lodging for Cree beneficiaries who need to travel outside Eeyou Istchee for medical services.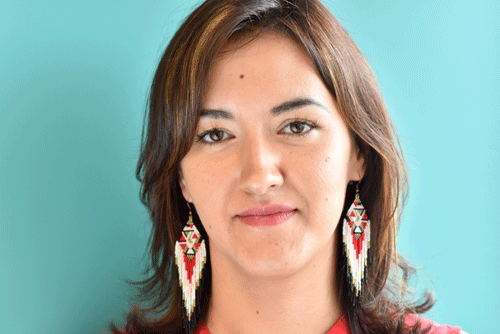 Helen Bélanger Shecapio-Blacksmith, Director of Wiichihiituwin
Wiichihiituwin Chibougamau
Phone: 418-748-4450 
Evenings & weekends 418-748-4450 extension 1
Wiichihiituwin Chisasibi
June 3, 2020
This is to inform you that the Wiichihiituwin Chisasibi (CPS) office has moved to a new temporary location.
Please mail documents such as reimbursement claims and medical reports to the following address:
Wiichihiituwin (CPS)
500 Wiishkichaansh Road
Chisasibi QC J0M 1E0
You can reach us at (819) 855-2744 / Fax number: (819) 855-2867.
The extensions remain the same:
·         Lily Herodier - Admin Tech. Ext 22306
·         Lisa House - Admin Tech. Ext 22304
Delcy Washapabano - Medical Secretary Ext. 22305
·         Sophie Rivet - Liaison Nurse 1 Ext. 22301
·         Liaison Nurse 2 Ext. 22303 Charlotte Perez and Manon Lafrenière
For escort requests, please contact one of our liaison nurses.
To obtain an appointment confirmation, please call Lily Herodier Ext: 22306 or Lisa House Ext 22304, the documents will be sent to you by e-mail or text message. If none of these methods is available, they will be given to you by our driver at the airport the day of your departure.
Wiichihiituwin Montreal 
Espresso Hotel Office Hours  
Monday to Thursday 7am to 11pm
Friday 9am to 5pm
Saturday Closed
Sunday 3pm to 11pm 
Montreal Contacts During Business Hours
Reception 514-989-1393 extension 73270
Lodging 514-989-1393 extension 73249
Local Transport 514-989-1393 extension 73229
Regional Transport 514-989-1393 extension 73225
Nurse (Medical assistance) 514-989-1393 extension 73271
Fax (514) 989-7273 
Montreal After Hours Contacts
After hours driver 514-891-7295
After hours other questions 514-989-1393  extension 73238
Wiichihiituwin Val-d'Or
Phone: (819) 825-5818, ext. 72036
Fax (819) 825-4939
Monday to Friday: 8:00am - 5:00pm
Saturday and Sunday: Closed


For after-hours, clients and escorts should stay at the hospital or find private accommodation until Wiichihiituwin office opens or until the weekend driver starts his shift. If no accommodations can be made, ask nurse at the emergency.