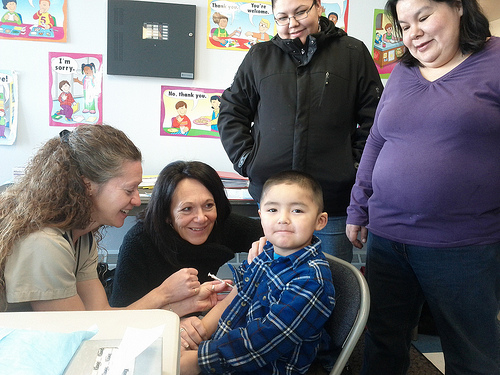 The program aims to reduce or eliminate vaccine preventable illnesses and ensure that vulnerable groups have access to vaccination.
Why this program?
In the past, the region has had both small and large outbreaks of vaccine-preventable illnesses such as measles, mumps, influenza, and invasive bacteria. The size and number of these outbreaks has been reduced by existing vaccination programs. However, vaccine-preventable illnesses continue to circulate in numerous areas of the world, and outbreaks can recur if existing vaccination programs are not maintained.
Short description of program
The program is responsible for overseeing the following aspects of the regional vaccination program:
Management and quality of the vaccine supply in the communities
Support for the delivery of existing and new vaccination programs
Monitoring of vaccination coverage for all vaccination programs
The program also ensures that vulnerable groups have access to existing vaccination programs.
Targeted clientele
All age groups including Awash (as part of childhood vaccination programs), Uschiniichisuu (as part of school vaccination programs), and Chishaayiyuu.
Who delivers the program?
The program comes under the umbrella of the Awash Miyupimaatisiiun team, and its activities are carried out by a variety of individuals at the local level within the CMCs and schools.
Marcel Brisson

Regional Immunization Nurse Counselor

Email : marcel.brisson@ssss.gouv.qc.ca

Tel: 418 923-2204 ext. 42371

Cell: 418 770-3848