See: Chii kayeh iyaakwaamiih program on relationships and sexual health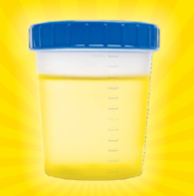 Chlamydia and gonorrhea are sexually transmitted infections (STIs) caused by the bacteria Chlamydia trachomatis and Neisseria gonorrhea. People can become infected with these STIs if they don't use condoms when they have oral, vaginal and/or anal sex.
In Eeyou Istchee, genital Chlamydia and gonorrhea infections are the most common STIs among young people aged 15-24. It is important to know that the occurrence of these infections is 7 to 11 times higher in Eeyou Istchee than in the rest of Quebec. Sexually transmitted infections are important health concerns in our territory. The Cree Board of Health recommends that all sexually actives youths protect themselves with condoms during sex and get tested regularly for STIs.
Testing for genital Chlamydia and gonorrhea infections is easy for both men and women: go to your local clinic to drop a urine sample. It is preferable if you haven't gone to the toilet for 1-2 hours before peeing in the cup. That's right men! No more swab in your penis!
Treating Chlamydia and gonorrhea infections is easy too: usually, one dose of antibiotics is enough. It takes however seven days to completely eliminate the bacteria from your body. So, do not have unprotected sex with anyone for a whole week.
If you have regular sex partner(s), it is fair to inform your partners that you had an STI. Another option is for the nurse to contact your partner(s) anonymously, if you prefer. Whatever you choose, do not have sex with your partner(s) until he/she/they gets tested and treated (and waited a whole week) as you will catch the infection again, become "re-infected" and you will have to start the process all over again!
If you must have sex, use condoms.
If not treated, these sexually transmitted infections can cause chronic abdominal pain, infertility, and pregnancies outside the uterus (a dangerous condition). These STIs can also increase your risk of getting other infections, like HIV.
What are you waiting for? Ease your worries! Relieve yourself! Get tested by dropping a urine sample at the clinic today!
Many people who are infected with Chlamydia and/or gonorrhea will have no symptoms, especially boys and men. These people are still contagious and can infect others during sex. On the other hand, some men and women can experience the following problems:
Women
burning while urinating

abnormal vaginal discharge (smelly, different color, high volume)

abnormal bleeding when not having her periods, or during/after having vaginal penetration

pain during vaginal penetration

abdominal or lower back pain

fever and chills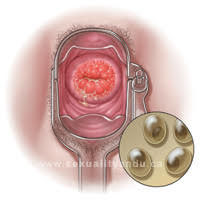 cervix infected and vaginal discharge caused by chlamydia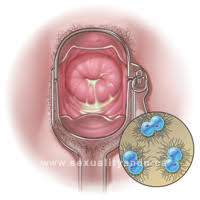 cervix infected and yellowish vaginal discharge from gonorrhoea

Men
itching inside the penis

pain/burning while urinating

abnormal discharge from the penis

pain or swelling of the testicles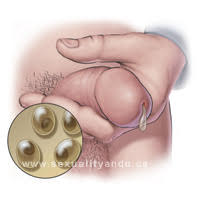 A penis with discharge caused by chlamydia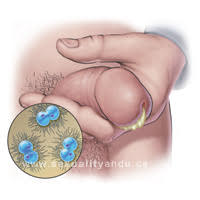 A penis with discharge caused by gonorrhea
For Men and Women: rectal infection
abnormal discharge from the anus

redness around the anus

painful bowel movements

itchiness around the anus
For Men and Women: throat infection from gonorrhea
(source: sexualityandu.ca)