Description
ᐄᔨᔨᐅᔨᒧᐎᓐ | IIYIYIUYIMUWIN
JAN 8
Update presented by CHB Chair Bertie Wapachee
Summary
Special update about COVID-19 in Eeyou Istchee
Featured media
Image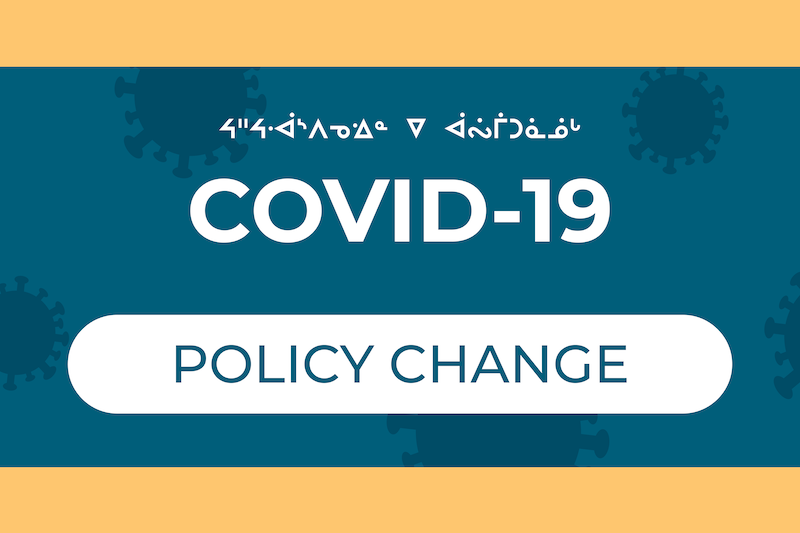 Content
The Cree Health Board and Public Health have confirmed an outbreak of COVID-19 infections, linked to the 20th case of COVID-19 reported in our region. 
Here's what we know so far about the outbreak:
Public Health has now confirmed 11 more cases related to this event. 
More people are waiting for test results, and are in isolation.
Contact tracing is being done, and we expect widespread testing to take place over the next days.
The Public Health department believes this outbreak is connected to a series of visits and parties at a house between December 31, and January 7. 
If you think you are linked to this event, or if you have been to any party in Ouje-Bougoumou between December 31 and January 7, we ask you to please self-isolate now, and call the COVID-19 Info-Line 1-866-855-2811. 
You can also inbox the Cree Health Board's Facebook page. Your situation will be reviewed in a confidential manner. 
The Cree Health Board has an excellent contact tracing team, and we are confident that their work will lead to this outbreak being contained in coming days. We appreciate the cooperation of everyone affected by this investigation, who are following public health measures. 
The local CMC in Ouje-Bougoumou will reduce services to emergencies only, in order to manage this situation and process the tests required in this investigation.
We know that information about this situation is circulating quickly on social media. Public Health will continue to share important updates about the outbreak investigation on social media (Facebook), and regional radio. 
If you are feeling anxious and need to talk, we encourage you to call the Wiichihiiwaauwin Helpline for Eeyou Istchee. The number is 1-833-632-4357. 
That number again is 1-833-632-HELP. 
New Phases 
As a result of this situation, several communities have changed their Phase, or Alert level. 
Ouje-Bougoumou has decided to go back to Phase 1. This means:
Prohibition on gatherings indoor and outdoor. 
Public buildings are upon appointment only. 
Access to and from the community is restricted to essential services only. 
Mistissini, Waswanipi and  Nemaska are at Phase 2. This means:
Outdoor gatherings 2 households maximum. 
Indoor gatherings same 2 households at all times. 
There is no need to close offices so long as the proper precautionary measures are maintained. 
Waskaganish, Eastmain, Wemindji, Chisasibi, and Whapmagoostui remain at Phase 3.
Outdoor gatherings 75 or 10 households 
Indoor gathering 25 or 3 households (This limitation applies to indoor private gatherings and indoor public events, such as sporting events) 
There is no need to close offices in Eeyou Istchee so long as the proper precautionary measures are maintained. 
With the "Lockdown" measures that were announced by the Government of Quebec closing all non-essential services outside Eeyou Istchee this week, there is NO reason for people to be traveling outside of a Cree community for non-essential purposes. 
If you must travel: 
Limit travel to what is necessary, and limit the number of travellers when possible.
Verify the rules and restrictions in place at your destination, including a curfew.
Be extra careful at your destination.
And be honest with people working at your community checkpoints.
Please consult the Cree Nation Government's website for an updated list of the Areas of Risk. 
Vaccination Program
A final reminder that the Moderna COVID-19 vaccine is coming to all communities later this month. 
Vaccination is not mandatory, but Public Health Authorities in Canada and Eeyou Istchee are encouraging everyone to get vaccinated to protect themselves and the people around them from the virus.
Watch for local announcements through radio and social media on where and when you can get the vaccine.
If you have questions about the vaccine and the vaccination campaign, please visit CreeHealth dot org COVID-19 Vaccination FAQs
You can also call the Health Board's Info-Line at 1-866-855-2811.
Or, inbox your questions at the Cree Health Board's Facebook page.
Stay safe, and continue to take care of each other.
Eeyou Istchee COVID-19 Info-line - Call or inbox @creehealth on Facebook. Leave your name & number.
Questions?
Eeyou Istchee COVID-19 Info-line - Call or inbox @creehealth on Facebook. Leave your name & number.