Breastfeeding: it's natural, it's traditional, and its health benefits begin at birth and last a lifetime. But not every mother succeeds in breastfeeding, and a wide range of difficulties or obstacles can stand in the way of women feeding their children the natural way. Dany Gauthier, Certified Lactation Consultant with Cree Public Health, is committed to encouraging and supporting breastfeeding among Cree mothers across Eeyou Istchee. Her most recent tool to aid in the effort: Creebreastfeeding.com, a blog where she shares information, ideas and observations about breastfeeding and related issues.
"I have had a lot of feedback since beginning in February," says Gauthier. "People are telling me they read it and find it useful, so I feel it is starting to achieve my goals for it." She writes three blog posts each week, and each performs a specific job. The Tuesday post has Gauthier sharing her knowledge and experiences on breastfeeding and related issues: telling stories of her own struggles to breastfeed her children (she has four), reporting on new studies, and sharing her thoughts on everything from carrying babies to imprinting. Thursday features her "Dear LC" (for Lactation Consultant) posts, where she answers questions posed by her readers on issues from dealing with sore nipples to breastfeeding for mothers with diabetes. The weekend post usually strikes a lighter note, often looking at breastfeeding in the media – including clips of breastfeeding promotions from around the world, an Axelle Red music video, a segment of Buffy Sainte-Marie explaining breastfeeding to Big Bird on an old Sesame Street episode, and even a short, hilarious clip from The Family Guy. "Sometimes an idea just comes in my head and I write about it," she says. "But almost everything fits into one of these themes."
While there are no reliable statistics on breastfeeding in Eeyou Istchee, Gauthier's sense is that it has not increased in recent years, and may have decreased. "It is difficult to get mothers started, and then to get them to continue for the first few months," she says. Many mothers cite fatigue or restrictions on freedom as their reason for not breastfeeding, but, while these are valid issues, they cause both mothers and children to miss out on some important benefits. One woman who did breastfeed her children is Lisa Petawabano, a mother of three (now aged five, ten, and fourteen) who lives in Chapais and works in Oujé-bougoumou. "I think breastfeeding made life easier on us because my kids – especially my second and third ones – didn't get sick that often," she says. "I breastfed my first son for three months, but after I stopped he was always sick, and constantly on antibiotics. And I didn't want my other two kids to go through what he had experienced." So her daughter and younger son were nourished by their mother's milk for two years each. At the time, though, information was scarce and Petawabano had no blog to turn to. "The Creebreastfeeding blog would have helped me a great deal. The first time I breastfed my son I had no support except from my mother, who was helpful, but I needed more. With my second one I gained more knowledge because during my pregnancy I was doing a lot of research on my own," she says. "And if I were to do it again, I'd breastfeed my children to five years, because the health benefits are so great."
While Petawabano lives in Eeyou Istchee, Gauthier's blog is also acquiring fans around the globe. "I have readers from the United States, and even a subscriber from India. It is very gratifying to see that it can help anyone," says Gauthier, who has also connected with a pair of bloggers in Sonoma County, California, who write about similar issues related to mothering on their Native Mothering site [http://nativemothering.com]. "And most of the comments posted on the blog are from non-natives," she continues. "I would like it to be a more active forum for Cree mothers, so I am trying to figure out how I could help that to happen."
Part of the challenge may simply be that participating online is a relatively new phenomenon. As Iain Cook, Communications Officer with Cree Public Health, explains, "Blogging is a new way of engaging with Cree mothers. One difference is the two-way flow: you are not just putting up blog entries but also responding to other people's comments and questions. It takes effort and time to make it happen, but Dany is really committed."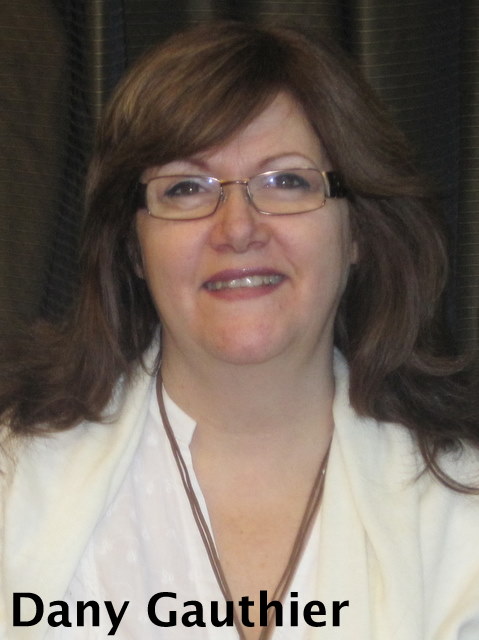 Her commitment is matched by a rich vein of subject material. "Running out of topics is impossible," says Gauthier. "There is so much to write about, so many things I want to share with mothers. Breastfeeding branches out to many subjects on childcare; it is an endless source of themes. And it is amazing how far-reaching the benefits are."
Find out more about these benefits. Visit Creebreastfeeding.com!