Mental Health
ᐋ ᐐᐦ ᒦᓄᐙᒋᐦᐅᐙᓂᐎᒡ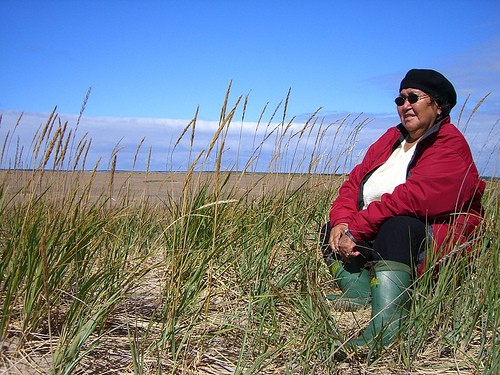 In Eeyou Istchee, good health was, and often still is, a result of a balance of one's entire being: 'mind, body and spirit.' History, culture, traditions, spirituality and identity are all critical to well being and positive mental health.
Mental illness is a particular set of signs that can be observed by the family and friends of people with mental illness or by the sufferers themselves, as well as symptoms that only the sufferer can feel. By observing the signs and symptoms, doctors and other health professionals can diagnose the illness and recommend appropriate treatment. It's important to seek help and to understand that mental illness is treatable.
Getting Help
If you are feeling stressed, afraid, sad or anxious, come to the clinic and ask to see a CHR or a nurse. They will guide you to services that can help you.
Psychologists, counselors, therapists and traditional healers with the CBHSSJB visit the nine Cree communities of Eeyou Istchee throughout the year. Ask for a referral and we will help you book an appointment with the right person.
See:
Community Stories
ᐋ ᑎᐹᒋᒧᓈᓂᐎᒡ
November 07 2019

This week in Montreal, the Department of Professional Services and Quality Assurance (DPSQA) - Psychosocial offered its annual training to the much...

Read More

October 07 2019

Chisasibi (October 7, 2019) – The Cree Board of Health and Social Services of James Bay and the Cree Nation Government...

Read More

July 19 2019

This year marks the second year the CBHSSJB organizes a Mental Health Day training to raise the awareness and mental health knowledge of our front...

Read More
From The Library
ᒥᓯᓂᐦᐄᑭᓐᐦ
"Suicide Prevention is everybody's business."

...

8.5 x 11 Poster advertising the residential school gathering that will be held in Chisasibi between July 31 to...

8 posters created by Eeyou-Eenou youth as the result of a collaborative partnership between CBHSSJB's...
Featured Resources
ᐅᓭᕗᓪ ᓕᓐᒃᔅ