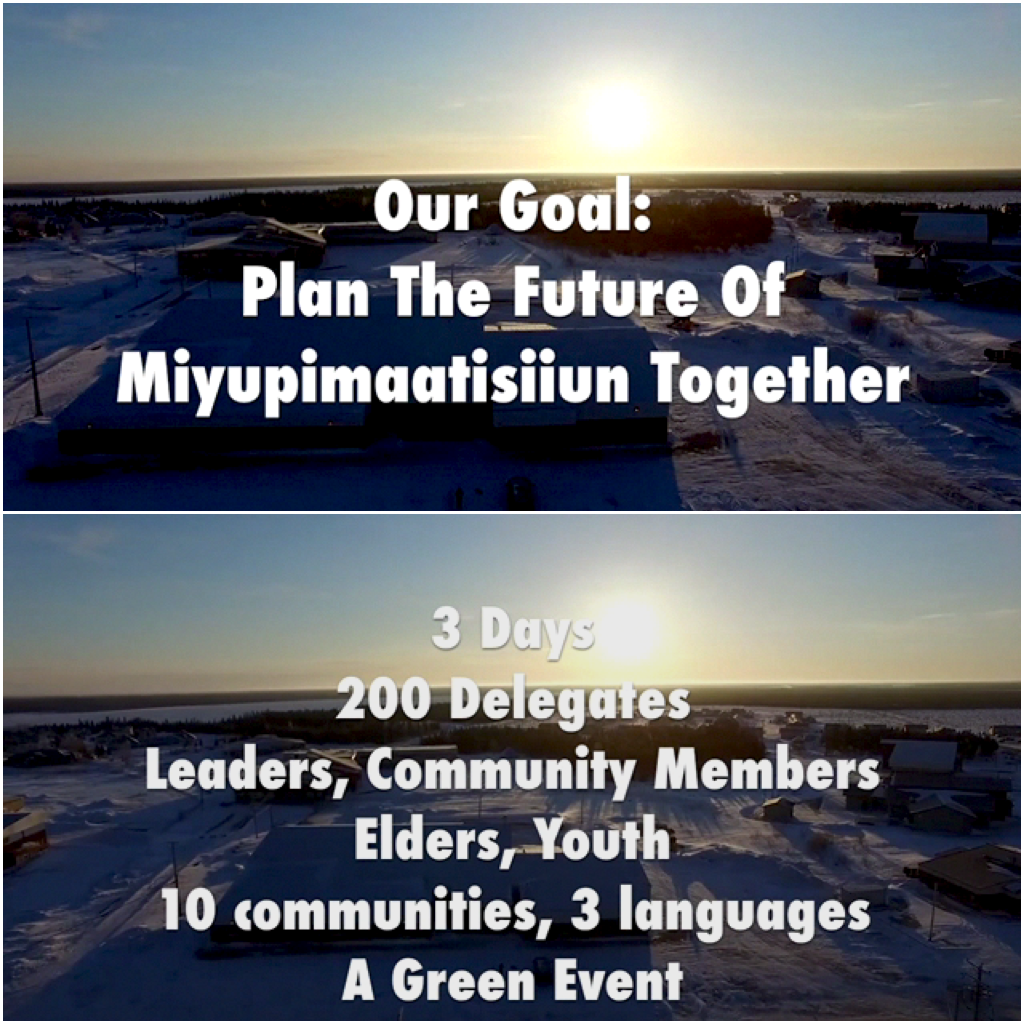 The 2016 Eeyou/Eenou Regional General Assembly on Health and Social Services took place in Waskaganish April 12-14. Delegates from each community in Eeyou Istchee gathered to help shape the future of health and social services for our people and our communities. Representatives from the Cree Nation Government, Cree entities, and other government partners were also present.
On Tuesday, April 12, the Assembly witnessed the Ceremonial Blessing of the ground where the new Women's Shelter in Waskaganish will be built. 
Day 1 featured keynote presentations. Day 2 was an Open Space, with agenda created by participants. Day 3 featured Cree Way of Voting to identify priority items.
Watch video highlights on Youtube: https://www.youtube.com/watch?v=UACzQLDUs5U
Outcomes: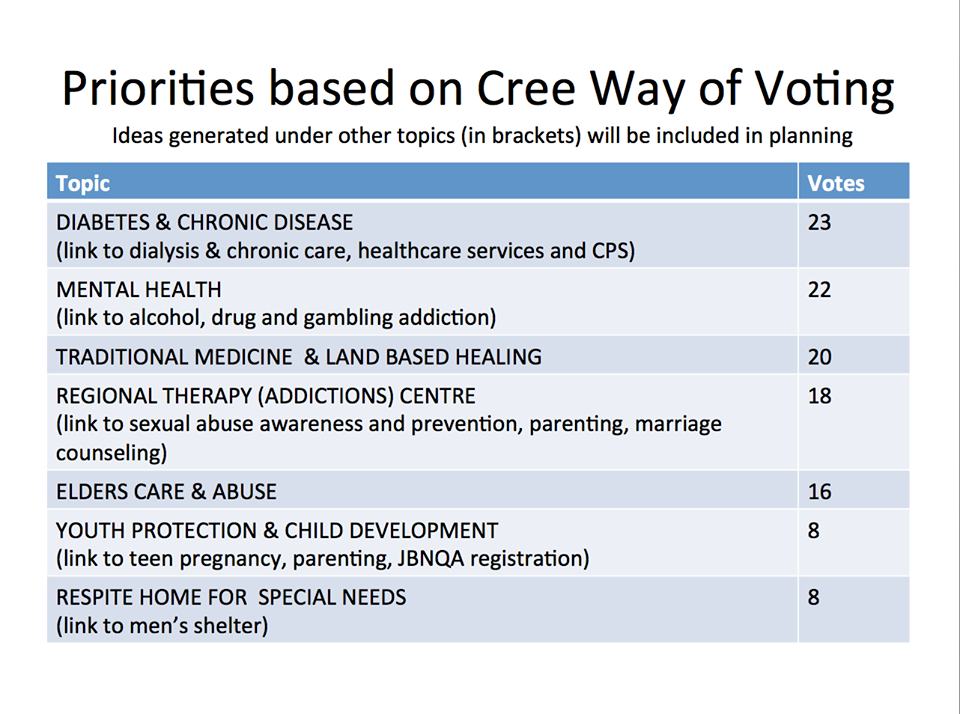 Documentation
Speaking Notes for presentation on Strategic Regional Plan (SRP)
View or download documents, including speeches, background papers and PowerPoint presentations
http://www.creehealth.org/library/online/info-kit-health-assembly
View PowerPoint presentations on SlideShare
How environmentally friendly was the Assembly? Read the report. 
Photos from the Assembly:
Open Space Process
https://flic.kr/s/aHskvaHytr
Cree Voting Method
https://flic.kr/s/aHskyBqN7z
Blessing Ceremony: Women's Shelter in Waskaganish
https://flic.kr/s/aHskyARKu6
Speeches
https://flic.kr/s/aHskv9peBG
Assorted photos
https://flic.kr/s/aHskxpLDRm
Green Team in action
https://www.flickr.com/gp/creepublichealth/D1k4kx
Archive from the video LiveStream of the Assembly:
http://livestream.com/accounts/18703932/events/5151866