For updated forest fire information in Eeyou Istchee and the rest of Quebec, consult the SOPFEU website.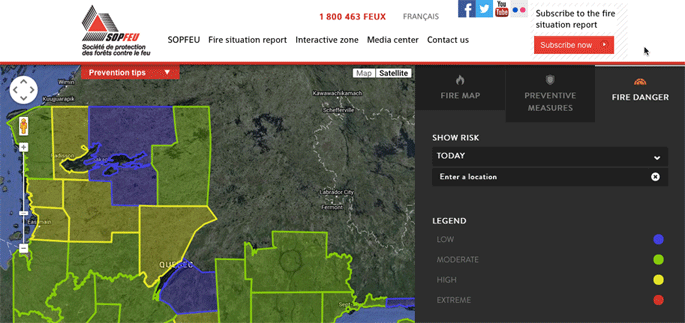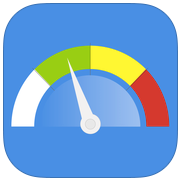 Do you have a smartphone and want to know the forest fire situation in Eeyou Istchee and the rest of Quebec? Download the SOPFEU app.
This mobile app provides information on the active forest fires, preventive measures in force and the fire hazard in your area. 
Forest fires: Safety tips
Protect yourself from smoke 
• Don't breathe deeply. 
• Reduce your activity; try to avoid getting out of breath. 
• In a car, keep car windows closed, and set the fan to re-circulate the inside air. 
• Indoor air filtration devices with HEPA filters can reduce the levels of particles indoors. 
Be prepared for evacuation
• Make a plan with your family. Watch a video that explains how.
• Share cell phone numbers and emergency plans with neighbors and family.
• Prepare an emergency kit. Find out what should be in your kit. Don't forget your medication.
• Make sure all family members are familiar with STOP, DROP, and ROLL.
Evacuation procedure 
1. Pack your medication, health card, toiletries, clothing for a couple of days and cell phone & charger, and water bottles; 
2. Stay tuned to local radio and follow instructions about what roads to use and where to go; 
3. If there is no electricity at the radio station, the First Nations councils will inform the public with vehicles and speakers; 
4. Check on you neighbors and offer a lift to anyone who needs it; 
5. Tell your neighbors and extended family where you are going and who is travelling with you; 
6. Follow instructions from the First Nations councils in your community on where to check in where you arrive at your evacuation destination. 
Protect your home
If it is safe, and there is time before the fire arrives:
• Close all windows and doors in the house. 
• Turn off air conditioners and air ventilation systems that bring air from outside. 
• Park your car, unlocked, with a full tank, keys in the ignition and positioned forward out of the driveway. 
• Keep car windows closed and have your valuables already packed in your car. 
• Turn off propane or natural gas. 
• Turn the lights off in the house, porch, garage, and yard. 
• Inside the house, move burnable materials such as light curtains and furniture away from the windows. 
• Place a ladder to the roof in the front of the house (for fire fighters). 
• Move all material that can burn away from the house, including firewood and lawn furniture. 
• Evacuate your family and pets to a safe location.