Policies and Procedures
Cree Health Board Medical Air Charter
Medical personnel travelling north? Infomation on the Charter schedule can be found on the CreeHealth Charter page.
Organizational Structure 2018
The new organizational structure can be downloaded here.
----------------------
Payroll
Phone: 819-855-2744 - Fax No 819-855-2466
Contact person (employee number): extension
Pauline Herodier (1 to 1999): 22111
Rachel Wash (2000 to 3999): 22174
Savannah Wesley (4000 to 5899): 22012
Beatrice Voyageur (5900 & Up): 22086
Nian Bobbish (paymaster): 22085
Sonia Bobbish (paymaster): 22084
---------------------
Employee Assistance Program
CBHSSJB employees have access at all times to a free, confidential Employee Assistance Program. EAP toll-free, 24 hours a day, seven days a week for immediate, confidential help: 1-800-268-5211. Access online counseling or online resources at: http://shepellfgi.com/go/members (username and password required).
----------------------
Cree Succession Program
http://www.creehealth.org/cree-succession
Your union
FSSS CSN
The majority of employees belong to the Fédération de la santé et des services sociaux (FSSS), part of the CSN. George Diamond is the Interim President of the Executive Committee for Cree Health Board employees and Mabel Chewanish is the Interim Grievance Officer. Email CSN1Union@gmail.com, Phone 819-855-6544. FSSS Collective Agreement.

Nurses' Union (FIQ)
Nurses belong to the Fédération interprofessionnelle de la santé du Québec (FIQ)
-----------------------
Clinical extranets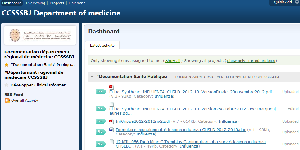 Department of Medicine Teamworkpm site (password required)
Training and continuing education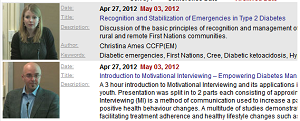 McGill CPD Webinars
Browse over 20 training webinars aimed at Cree Health Board clinical workers, hosted by McGill University Continuing Health Professional Education.