»
»
Injury Prevention/Safety
Injury Prevention/Safety
See : Occupational Health, Injury Prevention
Portail du Réseau de santé publique en santé au travail : http://www.santeautravail.qc.ca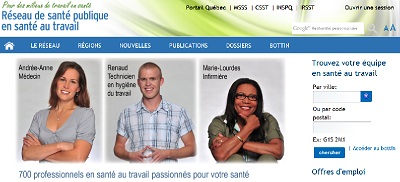 Community Stories
ᐋ ᑎᐹᒋᒧᓈᓂᐎᒡ
May 12 2017

Listen to an interview with Irene Chu, CBHSSJB nurse counsellor, about the Save Your Head helmet project in Whapmagoostui.A few years ago, a teen...

Read More

February 20 2017

Bella Moses Petawabano, Chairperson of the Cree Board of Health and Social Services of James Bay, delivered the following welcoming remarks to ...

Read More

January 11 2017

Today, January 11, 2017, the Cree Board of Health and Social Services of James Bay was part of a "tabletop exercise (ttx)" in Chisasibi to test the...

Read More
From The Library
ᒥᓯᓂᐦᐄᑭᓐᐦ
Background: The effect of traumatic brain injury on populations around the globe is heterogeneous. The literature has described...

This study compares rates of traumatic brain injury in Eeyou Istchee to other regions, and looks at the main causes of these injuries and the...

Human Resources Policies and Procedures including the Staffing Policy and the Policy on Harrassment and Violence in the Workplace. More will be...