»
»
Injury Prevention/Safety
Injury Prevention/Safety
See : Occupational Health, Injury Prevention
Portail du Réseau de santé publique en santé au travail : http://www.santeautravail.qc.ca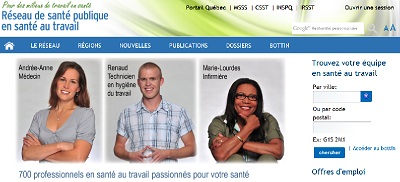 Community Stories
ᐋ ᑎᐹᒋᒧᓈᓂᐎᒡ
September 19 2017

The Cree Board of Health and Social Services of James Bay (CBHSSJB) wishes to provide this update concerning incidents linked to substance...

Read More

August 15 2017

August 10 update from the Regional Department of Public Health.The Cree Board of Health and Social Services of James Bay (CBHSSJB) wishes to provide...

Read More

June 11 2017

Emma Virginia Wabano declined a nomination to run for the position of Deputy Grand Chief of the Cree Nation of Eeyou Istchee in order to maintain her...

Read More
From The Library
ᒥᓯᓂᐦᐄᑭᓐᐦ
The present by-law establishes the general application framework of the guiding principles as set out in the Youth Protection Act. The purpose of...

Background: The effect of traumatic brain injury on populations around the globe is heterogeneous. The literature has described...

This study compares rates of traumatic brain injury in Eeyou Istchee to other regions, and looks at the main causes of these injuries and the...