Healthy Communities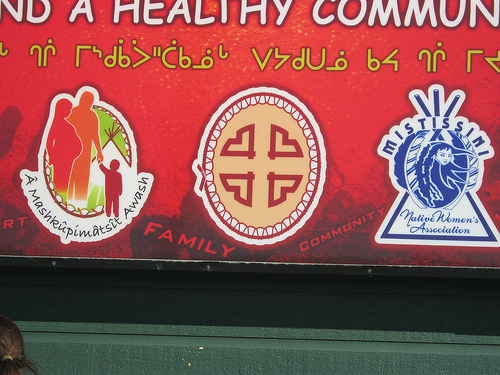 George Diamond

Healthy and Safe Communities Program Officer

Public Health Department of the James Bay Cree Territory
Chisasibi, Quebec

T. 819-855-9001 ext 22017

Email : Gdiamond@ssss.gouv.qc.ca
Community Stories
ᐋ ᑎᐹᒋᒧᓈᓂᐎᒡ
May 08 2017

On April 28, 2017 the Cree Board of Health and Social Services of James Bay and the Cree Nation lost a piece of our history with the passing of...

Read More

April 28 2017

An important training for the all the Community Health Representatives of the CBHSSJB will take place in Val-d'Or, Quebec on May 29-June 2, 2017....

Read More

April 21 2017

Cooking workshops have been running for 18 months from the kitchen of Chisasibi's MSDC, led by CBHSSJB nutritionist Audrée Gilbert. The aim is to...

Read More
From The Library
ᒥᓯᓂᐦᐄᑭᓐᐦ
This book is a guide to promoting health and social well-being using existing radio services serving the Cree inland and coastal communities of...

In this letter, the CNG and CBHSSJB call upon their departments, councils, committees and working groups, Band Offices, development corporations,...

These two PDF files, the Framework for Action and List of Suggested Actions, aim to improve access to nutritious food in Eeyou Istchee, and...
Featured Resources
ᐅᓭᕗᓪ ᓕᓐᒃᔅ