Healthy Communities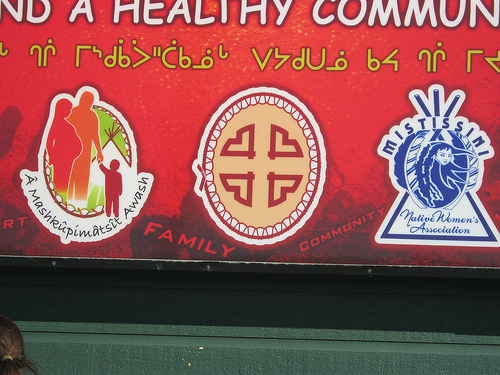 George Diamond

Healthy and Safe Communities Program Officer

Public Health Department of the James Bay Cree Territory
Chisasibi, Quebec

T. 819-855-9001 ext 22017

Email : Gdiamond@ssss.gouv.qc.ca
Community Stories
ᐋ ᑎᐹᒋᒧᓈᓂᐎᒡ
August 13 2018

Mistissini, August 13, 2018 - On August 9, 2018 at the Annual General Assembly of the Grand Council of the Crees (Eeyou Istchee), the Cree Board of...

Read More

July 23 2018

We would like to wish Catherine Lameboy-Sam a very happy and healthy retirement! Catherine has been with the Cree Health Board for 38 years.Catherine...

Read More

July 18 2018

Dr Danielle Perreault, a family physician working with the CBHSSJB since 1995, has been honoured with the rank of Chevalière de l'Ordre national du...

Read More
From The Library
ᒥᓯᓂᐦᐄᑭᓐᐦ
A pamphlet on how to safely drink water from streams, springs and other alternative sources.

Learn about severe drug intoxications in Eeyou Itschee, contaminated drugs, and how to protect yourself from overdose.

8.5 x 11 Poster advertising the residential school gathering that will be held in Chisasibi between July 31 to...
Featured Resources
ᐅᓭᕗᓪ ᓕᓐᒃᔅ